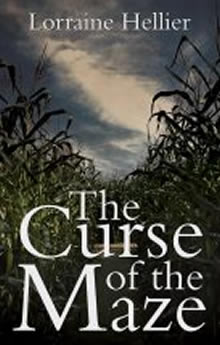 The Curse of the Maze
by Lorraine Hellier
Serendipity Island is in another dimension, accessed through a Grandfather Clock. It has been cursed by Morinder, a descendent of an evil sorcerer. She wants revenge on Phineas and the inhabitants of Serendipity.
'I know that your most prized possessions are not gold and precious gems but your children. I'll take them all, unless you can find any other children brave enough to save yours.'
It's up to Matthew, Alex, Zoe and Ellen – who form the Amazateers – to save the islander's children. They face the cursed maze and a beast that the islanders and animals call the Guardian.
'A huge hedge has grown around the island and the sun can't shine through. The problem is, it's spread into the island and now it forms a maze and we can't find the way to the centre.'
Each of the Amazateers has a part to play in breaking the curse. Will they complete their mission and save the children of Serendipity Island?
The Curse of the Maze is the fifth book in Lorraine Hellier's Serendipity series but can be read as a standalone novel. It will appeal to 7-11 year old children who enjoy fantasy fiction, and fans of Enid Blyton, C. S. Lewis and Michael Morpugo.
Available to order from bookshops W.H.Smiths, Waterstones and on Amazon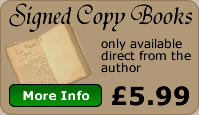 ISBN 9781783062706

Price from my website and publisher £5.99
May vary on other websites
Books
Other Information

Follow the author on Facebook page( click the link above)Lorraine Hellier, Children's Author.